Newtown Park sandstone plinth block supplied by J.H. Wagner & Sons.
Newtown Park's history is re-told on cast bronze plaques attached onto a sandstone plinth block. The Helidon Sandstone plinth block and bases supplied by J.H. Wagner & Sons allow the main plaque to be easily viewed standing in front of the memorial. A Light Horseman motif has been included on the bronze plaque in recognition of the 11th Light Horse use of Newtown Park. J.H. Wagner & Sons can manufacture bronze plaques to standard sizes or custom made with an extensive selection of motifs and sculpting options.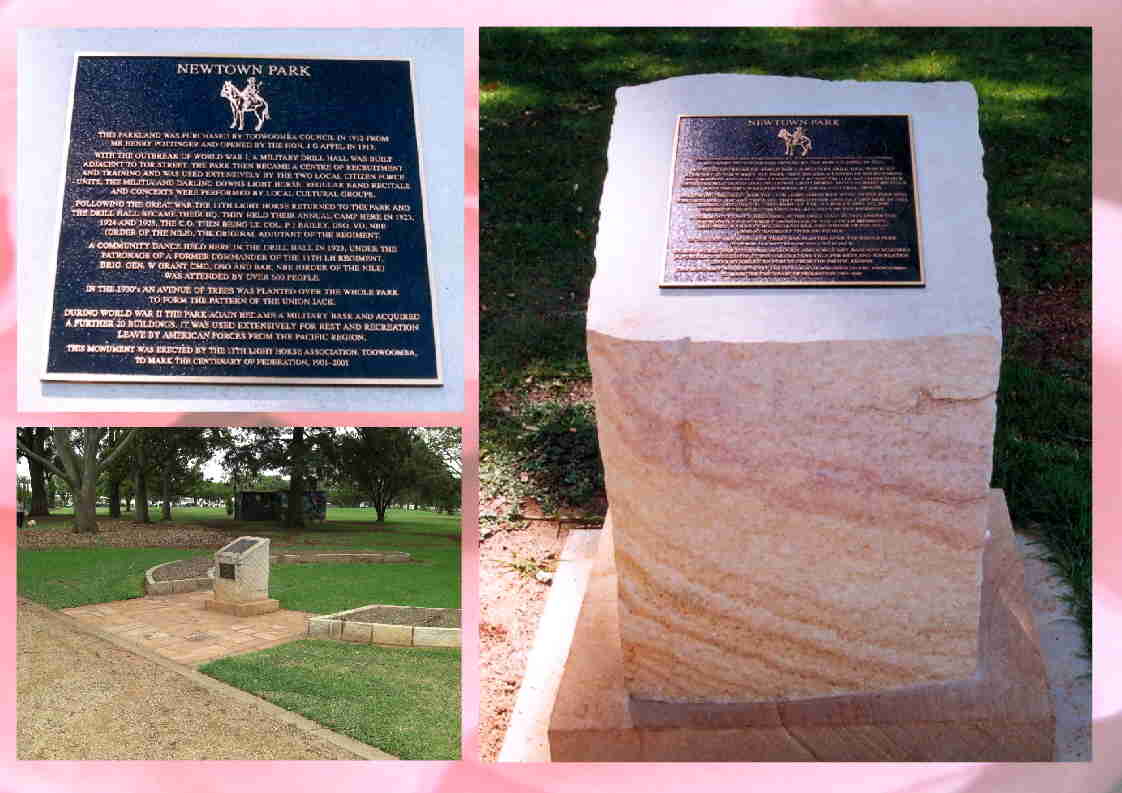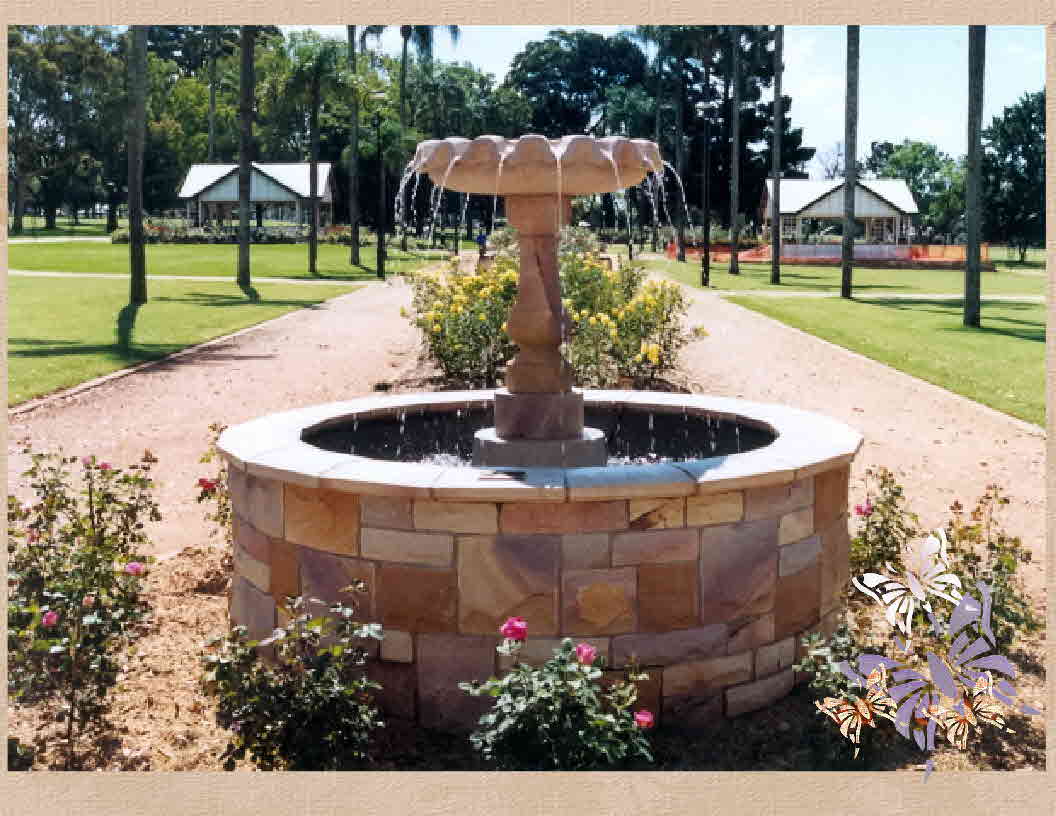 The most recent change in use for Newtown Park has been the establishment of the State Rose Garden on the south-east corner of the park. J.H. Wagner & Sons have provided this Sandstone fountain, sandstone Cottage Stone Walling and garden edging to compliment the beautiful blooms.