Supplied via a commission from sculptor artist Stephen Newton, J.H. Wagner & Sons manufactured a granite memorial for the 31st Battalion. Located at Kissing Point facility of Jezzine Barracks, Townsville, the granite pieces reflect the rugged headland area.
The memorial comprises black lettering incised into the rough-form texture of the beige granite blocks with bas relief carvings of Bell Huey Gunship Helicopter, Martini-Henri Rifle, the crossed boomerangs of the Kennedy Regiment and a battalion cornet from 1915.
The text on the large granite centre pillar has been taken from a transcript of the 1942 ABC news broadcast reporting the bombing of Townsville.
The memorial was supplied, installed and dedicated in 2013.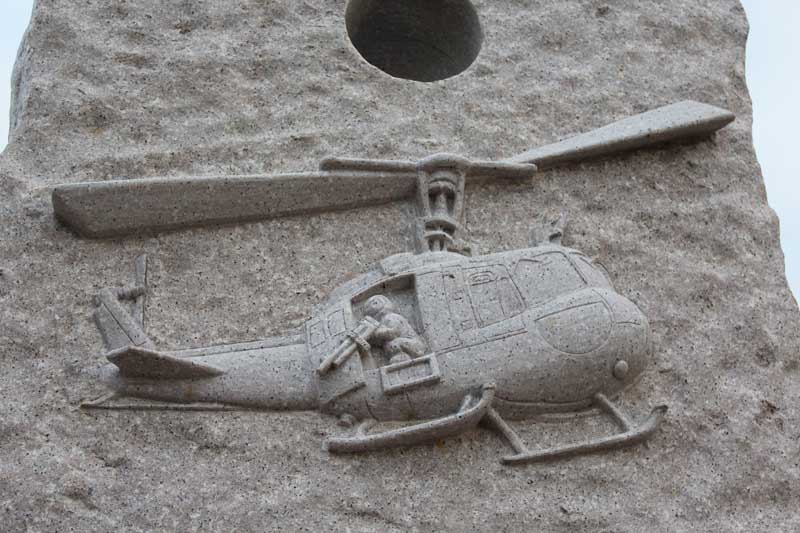 Bell Huey Gunship Helicopter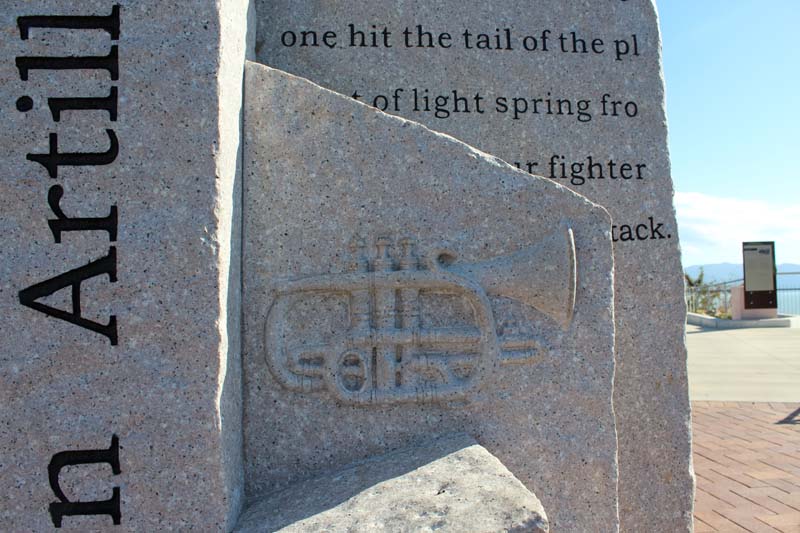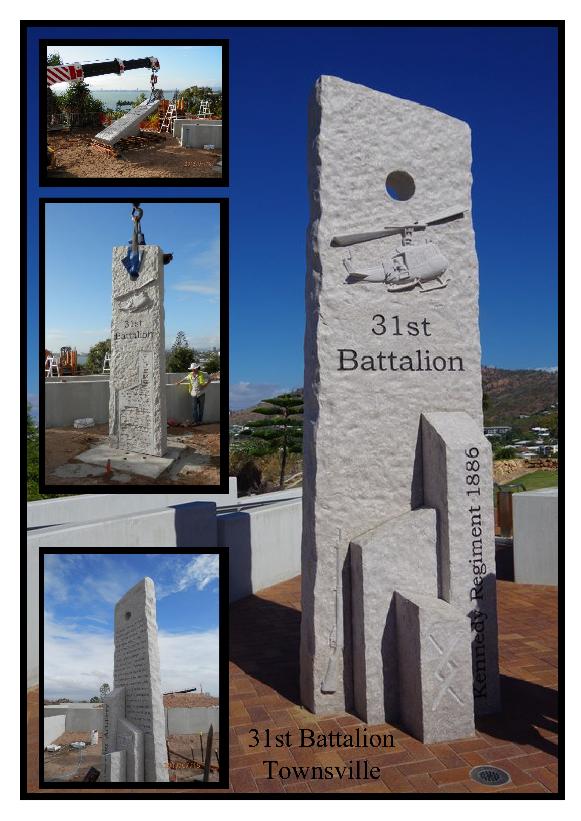 Everything in Stone from JHW