Ilfracombe War Memorial with J.H. Wagner & Sons Sandstone.
A rotunda is the central component of the Ilfracombe War Memorial with sandstone tile facings and sandstone fence piers supplied by J.H. Wagner & Sons. A bronze plaque has been used for the dedication panel. Bronze plaques provide numerous options for public memorial use including service badges, coloured backgrounds, shaped plaques and motif designs to name just a few.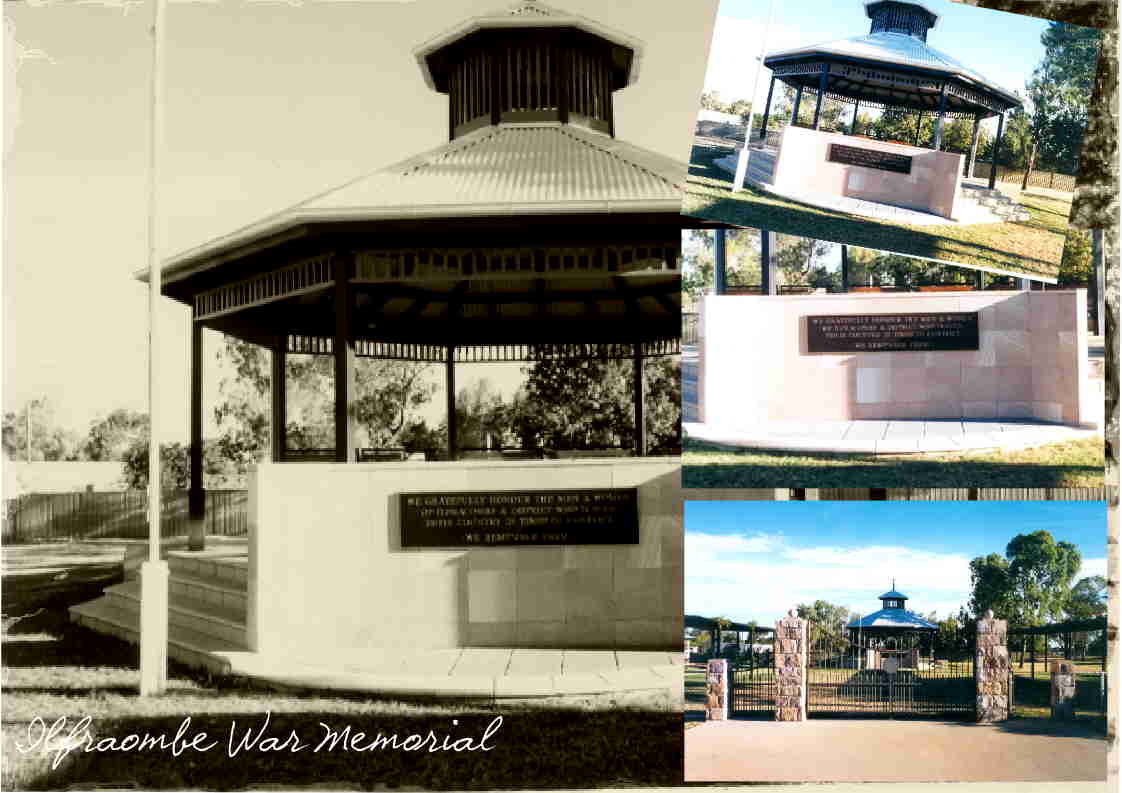 Some interesting details about Ilfracombe:~
Ilfracombe is located on the Matilda Highway between Barcaldine and Longreach and has the descriptive title of 'The Hub of the West'. Originally named after a small town in Devonshire England in 1891, Ilfracombe served as a transport centre for Wellshot Station, which at the time was the largest sheep station in the world for stock numbers. Ilfracombe continues to serve large sheep and cattle stations and the rural heritage is proudly displayed in a fine collection of antique machinery and farm equipment. During it's most prosperous retail times the town boasted three hotels, a coach builder, two general stores, butchers, saddler and stock agents.
Ilfracombe is now part of the larger Longreach Shire Council covering an extensive area of inland Queensland.
For more information please view http://www.ilfracombe.qld.gov.au