Marble & Granite Chips are supplied by J.H. Wagner & Sons for monumental works and decorative landscapes in convenient twenty kilogram bags. Purchase in individual bag quantities or save cost with bulk purchase.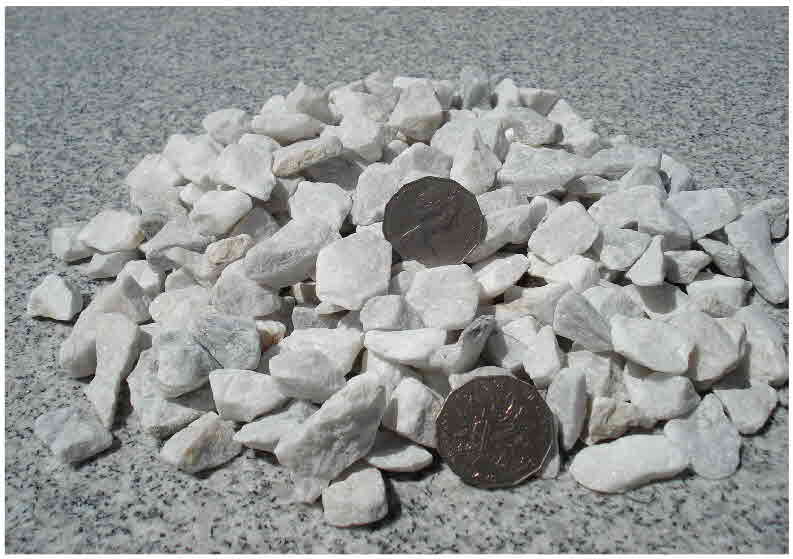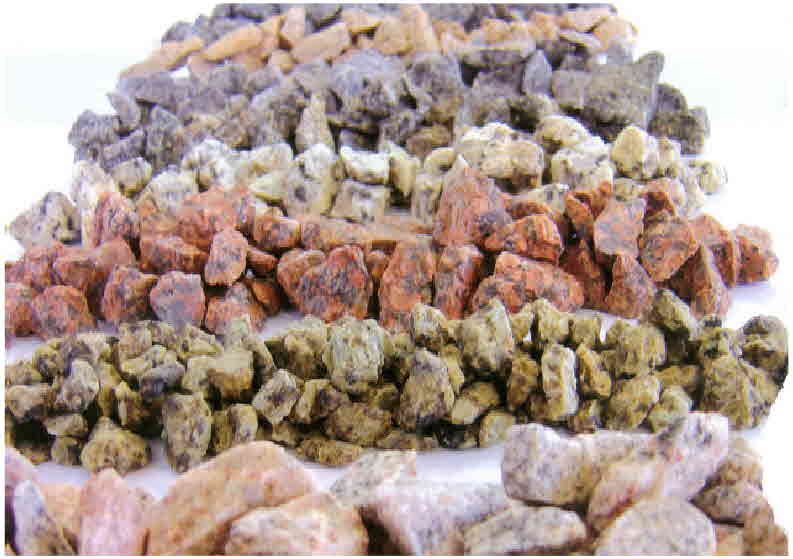 Marble Chips Granite Chips
Marble chips are commonly used in monumental works however, they can also add a creative touch to your landscape design. Marble chips are approximately 10mm ~ 20mm in size, typically slightly smaller than the granite chips and are not as sharp.
Granite chips are mainly a by-product from our granite processing. The granite chips or aggregates if cushed may be quite sharp due to the hardness of material when crushing. Granite chips are not recommended for walking paths due to the sharp edges.
Both marble chips (centre) and granite chips are used in the landscaping below.