Exfoliated granite pool paving supplied by J.H. Wagner & Sons.
Exfoliated paving is used extensively for swimming pool surrounds due to slip resistance and more importantly for salt resistance. The manufacturing process used to obtain the non slip, textured surface finish on granite is an exfoliating or flaming application. Dual benefits result from this manufacturing process; colour is enhanced and the granite now has a suitable surface finish for external areas. We also offer a range of edge profiles for pool coping tiles and steps. View our colour chart here.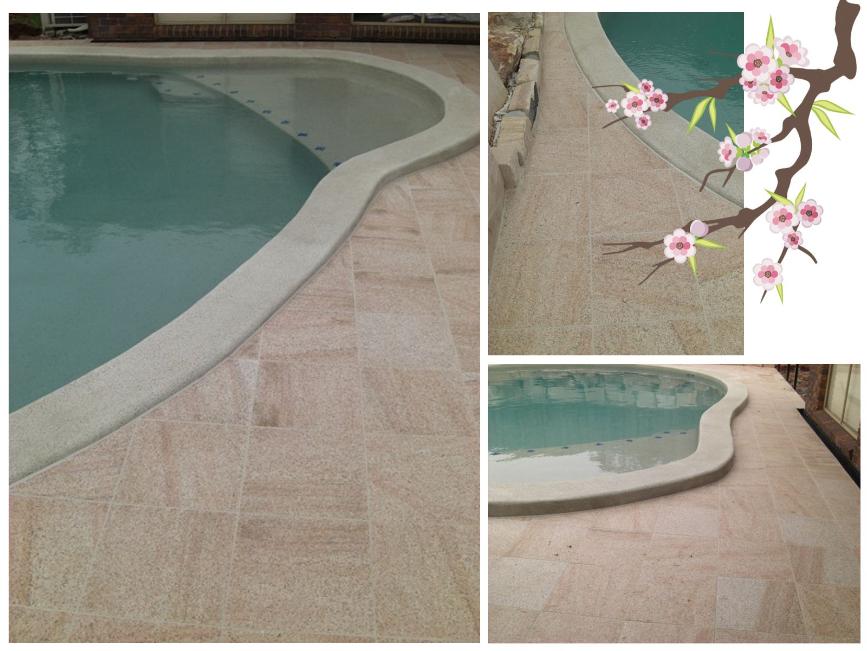 Above: Yellow exfoliated granite tiles (coping is pools own).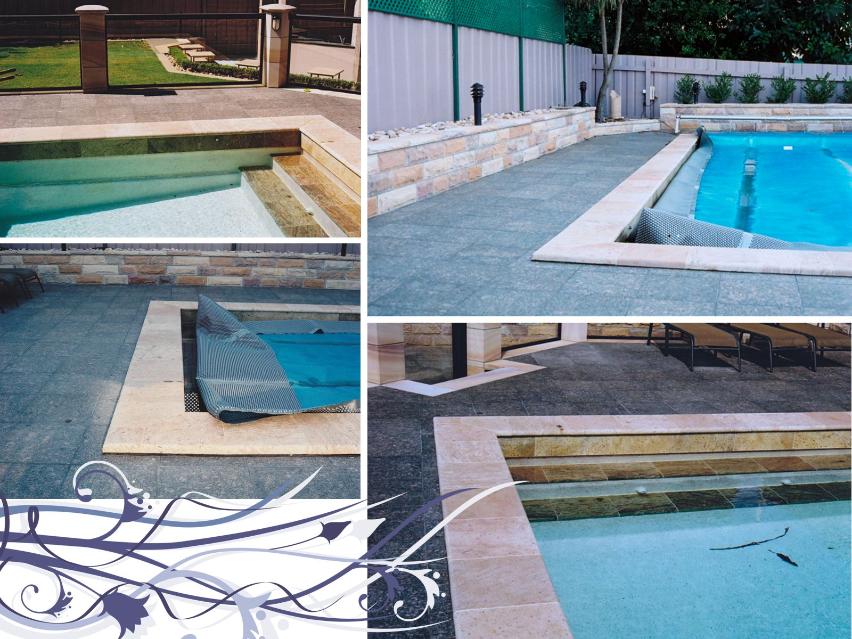 Above: Dark Grey exfoliated granite tiles with Light Yellow exfoliated granite coping tiles.