'Baltimore' located on Sovereign Island, Gold Coast has featured on several television programmes displaying luxury homes and the significance of granite supplied by J.H. Wagner & Sons is easily recogniseable as a benchmark of quality.
The super size 'Baltimore' kitchen has Jet Black granite for both the benchtops and floors. Stone design features include Jet Black granite mitre cut at all corners with 100mm returns to give the impression of very thick chunky tops and waterfall ends (leg) returns to floor . Kitchen benchtop supply and installation completed by JHW. The floor has been finished with 800mm x 800mm x 20mm polished Jet Black granite tiles supplied by J.H. Wagner & Sons.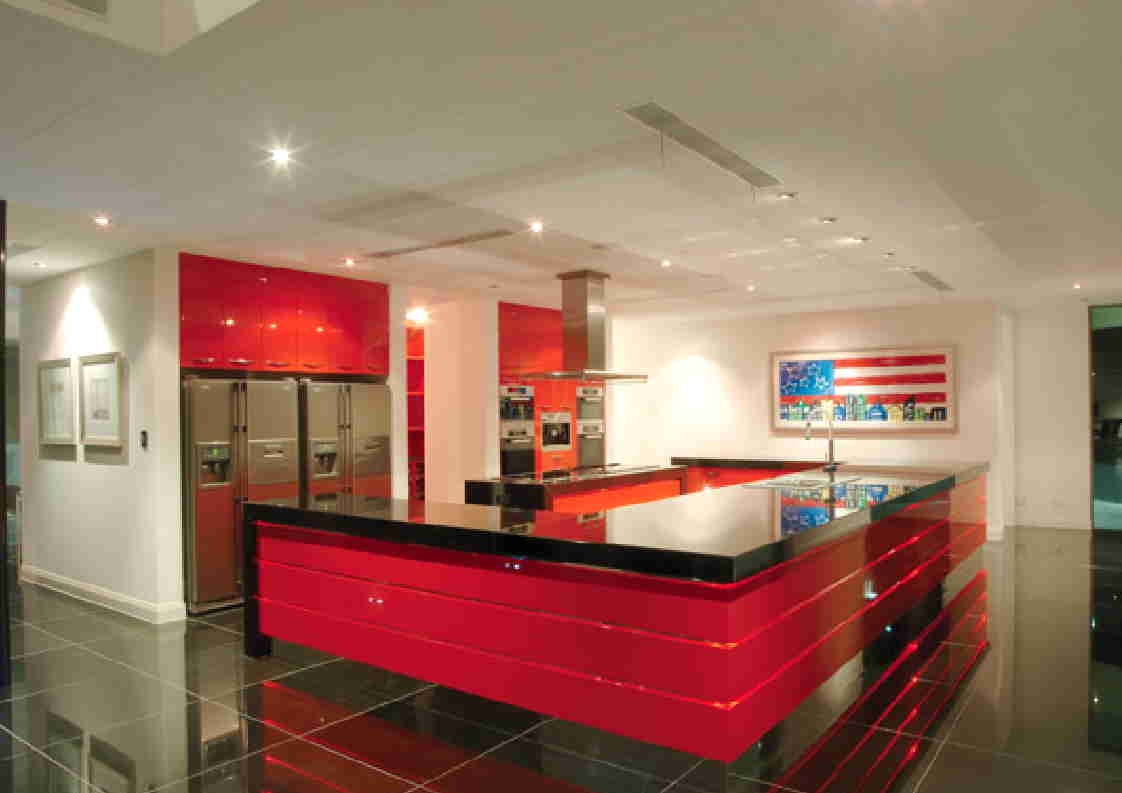 Our Custom Design details for the shown kitchen include...