J.H. Wagner & Sons supply accessories required for stone installation, sealing, maintenance and cleaning.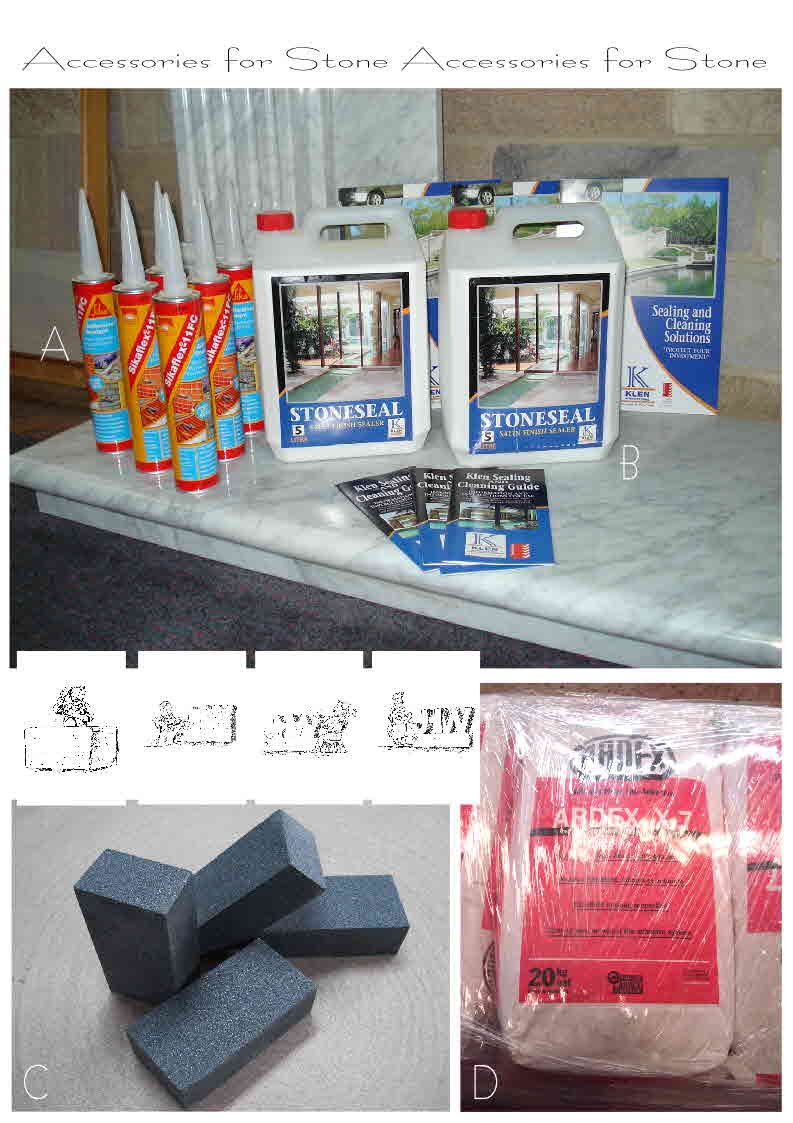 Products available...
A. Sikaflex 11FC
B. Stoneseal
C. Carborundum Stones
D. Ardex X7
E. Vanish Stone Cleaner
F. Stone blades and tools
Contact J.H. Wagner & Sons for all of your stone accessories.
Prices and quantities needed can also be advised for your requirments when installing or maintaining the following JHW products...
Ashlar Colonial Walling

Basalt Products

Cobblestone Paving

Cottage Stone Walling

Exfoliated / Flamed Granite

Granite Paving

Granite Tiles

Irregular Colonial Walling

Marble Tiles

Porphyry Products

Sandstone Crazy Paving

Sandstone Paving

Sandstone Tiles

Sandstone Walling

Seconds Colonial Walling

Stepping Stones
Everything in Stone from JHW